Welcome to RiddleMaps!
At RiddleMaps, we produce maps related to the Bible and the Ancient Near East for use in publication and classroom instruction. You can view samples of our digital and print maps using the page links above, or see other places our maps have appeared. For inquiries concerning a map or maps that you would like to have made, please visit the ordering information page.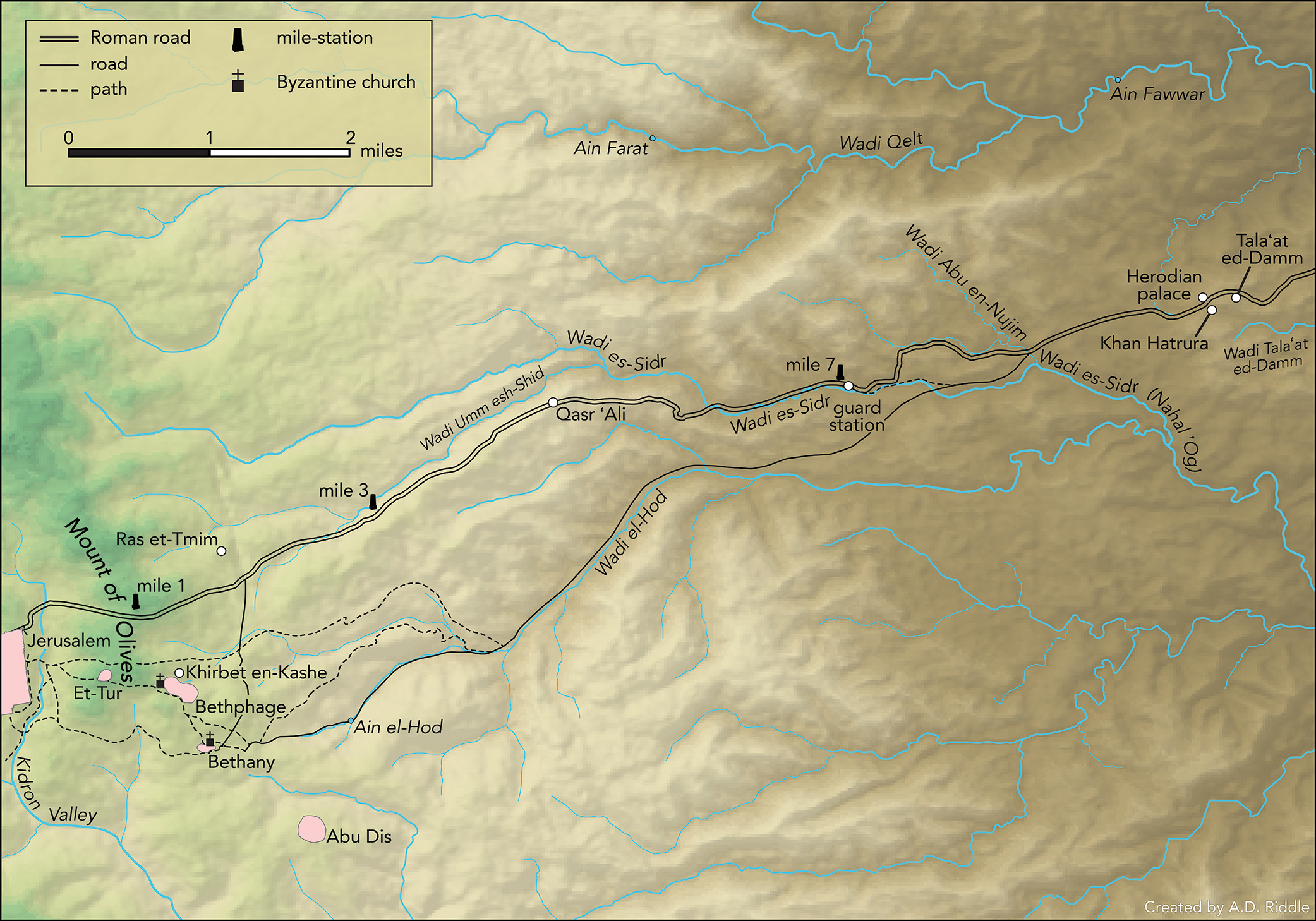 Animated Map of the Dead Sea
"The Dead Sea: A History of Change" is an animated map created by David Parker and A.D. Riddle in 2009 at the University of Wisconsin-Madison. It was the winner of the "Animated" category in the 2009 Student Web-Mapping Competition, sponsored by the North American Cartographic Information Society. It was featured in Cartographic Perspectives 66 (Fall 2010): 85-87.
Link to The Dead Sea: A History of Change (Flash required).
Photography
As cartographers, we here at RiddleMaps care a lot about geography and the various ways we might help people visualize geographic information. Digital photography provides another method to achieve the latter aim. Many of A.D. Riddle's photographs have been included in the "Lebanon" and the "Eastern and Central Turkey" volumes of the Pictorial Library of Bible Lands, as well as in the Pictorial Library of Bible Lands: The Museum Collection, produced by Todd Bolen at BiblePlaces.com. We heartily recommend the entire library.
Last updated: 06 Dec 2019
© 2019 A.D. Riddle